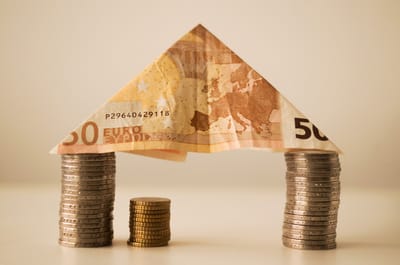 Know Your Mortgage Loan Originator

Financing your home is a big deal and can be a complicated process. For many people, the home financing process can also be overwhelming. As your Loan Originator, I will walk you through every step of the way to make it easier for you and get you a secure home financing.

I am not a smiling face of an institution who simply accepts an application that the borrower has filled out and hand it to the underwriting department. I work with various lenders and will find a loan that best fits your needs & budget, gathering appropriate documentation throughout the process and provide full support to ensure a smoother loan closing process.

Many borrowers accept mortgage lender's word as law, but getting a second opinion on your mortgage is always a good idea. Obviously getting a lower interest rate is important, but even if one broker has lowest interest rate you can find, that doesn't mean it is the best mortgage for you. There are other important decisions that you might want to consider, whether your goal is to lower your down payment to have extra money, or pay off your loan in 15 years rather than 30 years, or you are better off with adjustable mortgage rate.

If you are not being asked these simple questions, second opinion would might not harm. Even if you you've been pre-approved for a mortgage, you can gain a better understanding of what's available to you by getting a no-cost, no-obligation second opinion.